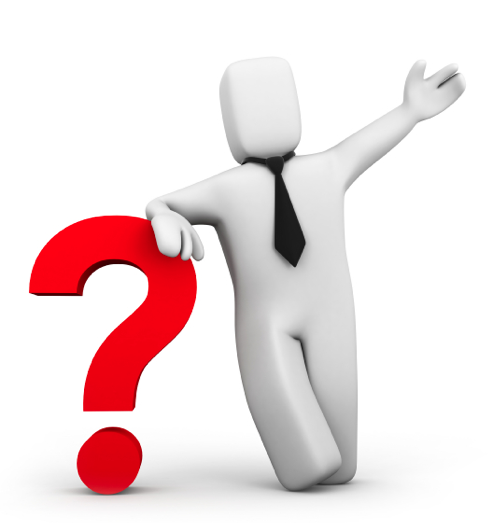 Interviews with marketing agencies can be tricky. Trying to say what you think the interviewer wants to hear is sometimes a nauseating task. But there's a trick to being a good interviewee. Ask questions. Ask a lot of them. This simple tactic is effective because it takes the pressure off you while you let the interviewer do all the hard work. Not only that, but a set of thought-provoking questions is typically way more powerful than any self promoting jargon you spew during an interview—and you don't even have to know the answers! Just asking the questions implies you know your stuff. Now let's get to the nitty-gritty of winning during an interview with a marketing agency.
Side note: After a recent job search, I can safely say that I have polished my interview skills. Interviewing with multiple people at 7 different marketing agencies forced me to get better. And just so you know I'm credible, I was offered the job after all but 2 of the interviews. The 2 jobs that I wasn't offered simply weren't the right fit.
So let's get into it. First, you need to know who you're interviewing with. An interview with an HR person will be much different from an interview with someone who works for the client. This list of questions applies more to when you're being interviewed by someone on the account or at least a very savvy HR person.
Try to be really familiar with all these questions so you can ask them in an order that is natural to the conversation as opposed to chugging down the list. When you ask a question, really listen to the answer you get. Have a real conversation, don't just be a question churning robot. I can't stress that enough.
1. What account would I be on?
This will steer your whole mindset. If you're not familiar with the company, some followup questions would be: Are they B2C or B2B? Exactly what product or service is the agency helping them sell?
2. How long has the client been with the agency?
This can be a very telling question. If the client is new, how new? How stable is the account? Many times new agency accounts can be unstable, meaning that the agency could lose the business at any time. You don't want that. You're looking for a secure account.
3. Is the client happy?
Listen closely here. This will tell you if you'd be hopping on a sinking ship. You want to hear that the client loves the agency. Not only that, but a dissatisfied client can and probably will be terrible to work with.
4. What is the relationship like with the client? Is it friendly or very professional?
No right answer here. There are pros and cons with both situations. Either scenario can lead to long hours and a harsh work-life imbalance. Friendly clients will make your job easier though.
5. Is the agency seen as a strategic partner or an execution partner?
Typically, an agency will always want to be seen as a strategic partner. If they don't want that, something might be wrong. With more strategic responsibly, a marketing agency has more influence on how the client spends money, preferably with the agency. The other downside of being viewed as a simple execution partner is that the agency is replaceable at any time.
6. How is your performance measured by the client? That is, what are your key performance indicators (KPIs) or metrics?
This is a biggie. Be careful if the agency stumbles on answering this. If they don't know how they're being judged by the client then chances are they're operating without clear direction which is dangerous for them and for the client. On the plus side, if you're a numbers person or really results oriented,  you could use this as an opportunity to showcase those skills.
7. How would you rate the agency's performance on the account?
Whatever they answer, the next question is a good one.
8. What things do you think the agency could do better?
This is really good question to open up the dialog between you and the interviewer. Remember, you're trying to have a conversation. All these questions just help you start engaging.
9. How many decision makers do you have on the client side?
The fewer the better. This isn't a deal breaker, but with a lot of decision makers or stakeholders on the client side, things tend to move slow. Everyone will have their bright ideas at the 11th hour which will wreak havoc on the agency's process and speed to market. If there are a lot of decision makers you could ask how the agency manages the process of getting things done quickly while staying within a disciplined process.
10. Is there a lot of bureaucracy on the client side? Is it difficult to gets things approved or sold in?
This is similar to the question above, but focuses more on the client's appetite for new solutions from the agency. Hopefully, it's easy to sell things into them, but a little pushback is good since it keeps the agency sharp.
11. Does your agency have a separate analytics department to help with analysis and reporting?
The topic of Big Data is a big deal nowadays. With gobs of data pouring in from all the different channels most agencies should have a dedicated person or team for analytics. In marketing, it's not about measuring anymore, it's about knowing what to measure. The answer to this question will let you judge how sophisticated the agency is and how sophisticated the programs will be able to be. Agencies without analysts typically put the burden of number crunching on account people who are already swamped with daily obligations of running the account. The result? Shoddy analytics, shaky insights, and unsophisticated marketing. To be clear, this is not the fault of the account people. They don't have time to run the account and be advanced analysts. If the agency doesn't have an analytics department and you are a numbers person, make sure to highlight that in the interview as a strength.
12. What do you think is the most challenging part of this role?
If you interview will multiple people this is a great question to ask each of them because you'll probably get a different answer every time. This will help you paint a picture in your mind about how difficult the job will be.
13. Would you say that the client is risk averse?
Similar to questions 9 and 10, this question will uncover if the client is up for trying new things. New types of marketing can be more work, but most of the time the only way to grow the account and the client's business is by stepping out of their comfort zone. A client that is willing to try new things will keep you interested for a longer amount of time regarding your career as opposed to a client that only likes to do the same thing over and over again. Not to mention that trying new things will help grow your skill set as a marketer, make you a more valuable employee over time, and just be more rewarding in general.
14. What type of programs does the agency run for the client?
Are we talking about direct mail, email, social, digital, or what? This might be a make or break question for you depending on what experience you have. It's nearly impossible to avoid the topic, but try to steer clear of this question if you don't think your experience matches the channels very well. The reverse is true if the agency is trying to strengthen its expertise in other channels that you do have experience in.
15. How large is the account team for this client?
This will give you a sense of how much job trafficking will be required by everyone on the account team. Smaller account teams will need their members to wear many hats. This could mean a lot of day-to-day tasks which might not be your thing if you're interviewing for a more senior position.
16. If you could magically fix one thing about this account what would it be?
My favorite question. This is also a great sales question. This is a fun and interesting way to ask them what they're looking to fix by hiring you. It also tells you exactly where you could point your effort to have a big impact if you get the job.
17. Why is the position open? Is it due to growth or someone leaving?
If it's due to growth, great. What happened to create this growth?
18. If it's because someone is leaving, why did they leave?
Try to figure out the real reason. If the person left for another job, why did they really leave? What made them dissatisfied? Satisfied people don't look for new jobs.
19. What is your favorite part about working at the agency?
This question will have a happy side effect of the interviewer revealing what they think some of the agency's strengths are. This is also a good question to determine what the true culture is. Listen for answers that center around creative work or expertise. This will tell you that the agency is very creative driven and prides itself on delivering jaw dropping creative. Not to say that's the right answer.
20. How does your agency manage workflow? For example, do you use a digital platform or is it primarily through email?
An agency is only as effective and fast as their process. You're trying to figure out how sophisticated their process is so you know the barriers in regards to pushing new marketing ideas.
21. What are the agency's strengths?
A classic SWOT (strengths, opportunities, opportunities, weaknesses) question. It's a good thing when different people in the agency all have the same answer. That will tell you what drives everyone in the company.
22. What are the agency's weaknesses?
Chances are you won't be able to do much to help solve these majors weaknesses unless you're interviewing for a senior management role. Listen closely and consider following up with a "why do you think that weakness exists?"
23. Is there opportunity to grow professionally?
Follow up with asking how long the last person who was promoted was here. What did they do to get promoted?
24. Would you say that the agency has a mindset of mentoring their employees? That is, would I have an opportunity to work closely with and learn from more senior level team members?
Might not be a bad idea to ask for an example, but be careful not to put them on the spot.
25. How is quality assurance of the work handled in the agency?
Account teams usually play a big role here. This is a chance for you to say how detailed oriented you are from your experience. Ask if there is proofreading department.
Some interview other tips:
They might ask you if you've written a creative brief before. A creative brief is a document used to give the creative team the direction they need to create a marketing piece. The MOST important part of a creative brief is what my former agency called the "single net." The single net follows this format:
I (the recipient of the marketing piece) am going to <click through, fill in the reg form, call the 800#, etc.> because <some benefit or incentive> and because the ad clearly illustrated <some idea>.
Essentially, it tells the person who is creating the marketing piece exactly the action they're trying to get the recipients to do and exactly the reason why the recipients should do it.
They will also probably ask you why you want to be an account person. My answer to this (which has always been well received) is that I love the ever-changing challenges. You never know what problems you'll be solving each day. This goes nicely with the idea that being an account person means doing whatever it takes to get the job done. You could refer to it as juggling fire.
And there you have it. That's MORE than enough to keep any interviewer talking for hours. You'll be lucky if you get through half the list in an interview.
Like what you've read here? Subscribe to my weekly bite-size marketing tips to learn quick actionable things your can do to improve your marketing skills.
Like what you read?
"Get FREE bite-sized marketing tips delivered now"
Join the 1,000+ who start their 7-day routine with one thought-provoking morsel to help them become marketing ninjas.