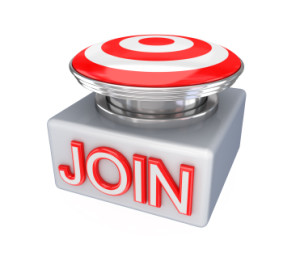 Your website is typically the hub of all your marketing strategies.  As marketers and business owners, we're all trying to get more people to go to our site, stay there and come back again. That's why traffic and subscribers really can be the life blood of your website or business. Here are three simple things that I've learned over the past few years after starting five different websites that will help you keep your traffic engine running:
Provide great content.
This one is as cliché as they come. Listen, there are thousands (millions?) of websites out there that are total crap. Don't be one of them. Take some time to do some research. Don't just regurgitate other peoples' content and pass it off as your own. You'll burn out  your passion as a blogger if you start doing that anyway. Instead, cite your references so you readers can see where you learned it. For example, Corbett Barr articulated this concept of writing great content in his post, Write Epic Sh*t. Then, voice your opinions and let people argue with you.
Always link to another one of your articles.
I recently started becoming very diligent about doing this. There are two main reason why you should too. One is that you should take more advantage of when your articles are syndicated. For example, there's a good chance you're reading this on Business2Community.com, which means they thought it was good enough to share with their audience. This is great because it gets my content in front of more people, but I really want to reduce the steps people need to take to get to my hub—you know, my website. If I don't link to my own site about marketing strategy right in this post, the visitors of Business2Community would have to do some detective work to find me either through social channels or scrolling down to the author section which is often totally ignored. Reason number two is that you'll get some backlink SEO juice when anyone picks up your article. When a site syndicates a post that contains a link back to your site, you're instantly boosting your site's rank (as long as the site who posts your article is decent).
Always put a call to action to subscribe at the bottom or your articles.
Want more subscribers? You should. Bloggers and online marketers have been saying for a long time that the money is in the list. Pat Flynn, a highly skilled online marketer, has a whole section of his Smart Passive Income site dedicated to email list building that you should check out if you're not convinced. This is SO easy to do and it really can have dramatic affect on your subscribe rate, particularly when your articles are syndicated. Here's a great example:
Subscribe now to continue learning quick, simple strategic marketing tips.
Like what you read?
"Get FREE bite-sized marketing tips delivered now"
Join the 1,000+ who start their 7-day routine with one thought-provoking morsel to help them become marketing ninjas.