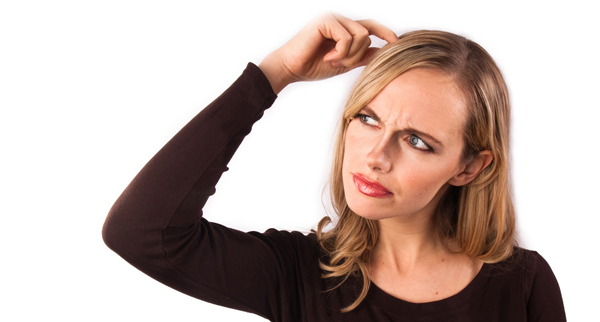 Email is crucial to your marketing strategy and it's often the most personal touch you'll ever have with your customers. It's how you stay top of mind, close long sale cycles and drive repeat business. Here are three counterintuitive email marketing tips to help you stay on top of your game.
1 Stop thinking a person's name is personalization. As Tommy Lee Jones (aka Agent Kay) once put it so eloquently, "A person is smart. People are dumb…" Keep this difference in mind the next time you blast your mass produced email. When an individual receives your message, they'll of course recognize you didn't craft it just for them. So, why fake it? Improves performance, you say? Contrary to popular belief, "personalization" via the inclusion of a recipient's name can actually have a significantly negative effective on your email marketing program. A 2012 study done by Temple University's Fox School of Business concluded that personalized email advertisements are far more likely to repel customers as opposed to endear them. The study drew from 10 million marketing emails sent to 600,000 customers and results showed that 95% of customers responded negatively when an email ad greeted them by name. Read the article yourself here.
If you want to truly personalize your messages, consider a segmentation strategy. Delivering the most relevant marketing content to your customers will have the greatest impact when it comes to overcoming your emaill marketing challenges.
2 Don't follow the Rule of Seven. If you've been in the marketing world for a while, chances are you've heard of the Rule of Seven—or the notion that a prospect typically must see your marketing message seven times before he/she will convert to a sale. Do yourself a favor and forget this rule! It's a well spread myth originating from early internet marketer Corey Rudl. Rudl observed that this was the case with his own business and made the sweeping generalization that it could be applied to all businesses. It was more a form of self-promotion than anything else. To Rudl's credit, the easy to remember, easy to follow, "rule" caught on quick and remains a staple in many marketing strategies.
It's preposterous to think a rule like this, which was created before 2005, could apply to all businesses. You know your business. Do your own testing. Figure out what your number is.


3 Use double opt-in. A mere few years ago, we were all trying to get anyone and their mother to subscribe to our email marketing programs. Now, with the ubiquity of email communication and online buying acceptance the shift has officially gone from quantity to quality. It's now about capturing the audience that wants to hear your message. Those will be the people that respond, engage and eventually buy.
To strengthen your email list, consider using a double opt-in process where subscribers must take an extra step to actually subscribe. This tactic may seem counterintuitive, but by making your audience work a bit to be part of your community, you'll drop the deadweight and be able to watch you response numbers start to sore.
Last Word
The tips above will not work unless your email marketing programs accomplish what they should—that is, they deliver actual value to your prospects and customers. Seriously (no, really), each time you're about to blast an email, first ask yourself, "Would I find this content valuable?" If the answer is yes and you've followed the tips above, you'll be well on your way to relishing in the glow of an effective email marketing program. Remember to wear sunblock.
Like what you read?
"Get FREE bite-sized marketing tips delivered now"
Join the 1,000+ who start their 7-day routine with one thought-provoking morsel to help them become marketing ninjas.