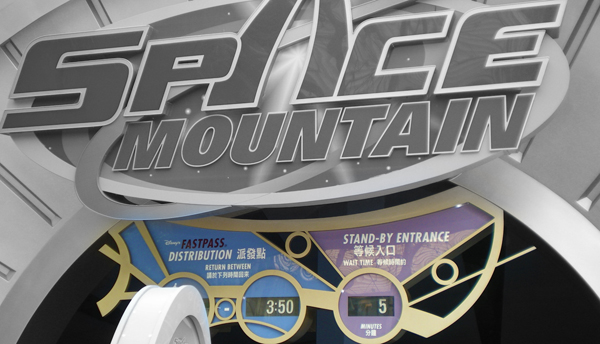 I listened to a Podcast today produced by SmallBusinessBigMarketing.com, where Kym Illman, founder and president of Messages on Hold discussed the rise of his company in Australia.
Illman mentioned something that really stuck out in my mind. He described how disappointed he is with the customer service levels that companies today are so complacent to provide. And, how unfortunate it is that we as consumers are shocked when we actually do receive excellent customer service.
Fittingly, I had an experience that quickly
echoed the disappointment that Illman had described. AT&T was the culprit once again—a company that already has serious customer satisfaction problems.
I'll admit it. I'm a self-professed Apple fanboy. Love the products. Love the culture. I've got the Kool-Aid hooked up to an IV in my office. So, when I saw that AT&T had a countdown splash page ticking away until the iPhone 5 released for pre-order at 12AM PST, I was excited. I thought, "OK, they're ready for this."
Nope—I was welcomed to loading page purgatory.
Fine, and honestly, expected. However, when the cycle of refreshing and page loading went on for over a half hour my patience wore thin and so this article was born.
What could've AT&T done better? It's called managing customer expectations. Don't build up the excitement of your customers only to let them down. Be honest with them. Tell them that you are expecting heavy traffic and ask for their patience. You'll be amazed at how forgiving customers can be.
A great example of managing customer expectations comes from back in the 90's. Remember when you had to go to the store to rent a movie? Remember when that movie was on a video tape?  And do you recall that you had to actually rewind those tapes? Well, video rental chains across the world were having tremendous difficulty with customer satisfaction.
The main source of trouble? People were upset that the videos they rented were often not rewound when they got them home. Instead of struggling to solve the tricky problem from the angle of forcing their uncooperative customers to rewind the videos, one large video rental chain tackled the other side of the equation. They simply managed their customers expectations by placing a small sticker on the inside of each video case that read, "You may need to rewind this video before watching."  The customer satisfaction problem nearly disappeared overnight and the rate of videos being rewound actually increased!
Now, what if you went the extra mile to manage expectations? Under-promise and over-deliver. This is so tough, especially if you're in a service business, but it is totally worth it in the end for both you and your customer.
Disney is a great example. If you go to a Disney amusement park today, you'll see estimated wait times displayed in front of their most popular attractions. Those times may not be what they seem however. Disney will purposely display a longer wait time, thus lowering their guests' expectations at the beginning which allows them to easily over-deliver when the guests reach the attraction well before they originally expected.
Many large restaurants are very good about using this same technique when they tell you the wait time for a table. Next time you're at restaurant, try cutting the time the host tells you in half for a more accurate estimate of how long you'll have to wait.
In my experience, most problems in life and business can be traced back to a single thing, a breakdown of communication. The moral of the story is that you should be completely transparent to your customers. If you choose not to be transparent, do it in a way that will leave your customer pleasantly surprised, not heart broken and disappointed.


Like what you read?
"Get FREE bite-sized marketing tips delivered now"
Join the 1,000+ who start their 7-day routine with one thought-provoking morsel to help them become marketing ninjas.