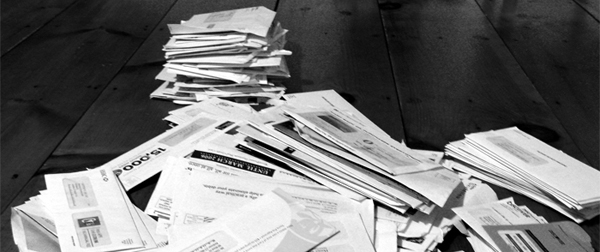 As a marketer, it's your job to consider all the different types of people you're marketing to. Where it gets tricky is being able to think differently from how you consume marketing material.
Here's a great example…
Think about getting your mail. What's your routine? If you're younger, it might be: Get the mail. Go through it. Trash the junk. Save the bills and the good stuff. Right? Not for everyone.
Depending on your industry, people could be saving your marketing piece for months before they respond. In fact, in the telecommunication subscription business, you could expect to see 35%-55% of your monthly call volume come from marketing pieces that were delivered more than a month ago!
Three tips:
Don't discredit the shelf life of your mail marketing. A lot of people stash this stuff to go through it at another time.
Use tracking techniques to be able to differentiate between pieces you send each month so you can see how long your pieces are performing. Use a different URL or phone number for each piece you send. If you're a small business, you can get phone numbers for free or at least cheap from Google voice.
Optimize your marketing. If you effectively track your marketing, you'll be able to see how various demographics respond differently. Not only will you be able to figure out who responds more often, but also you'll be able to target people that respond quickly—putting more cash in your pocket today.

Like what you read?
"Get FREE bite-sized marketing tips delivered now"
Join the 1,000+ who start their 7-day routine with one thought-provoking morsel to help them become marketing ninjas.