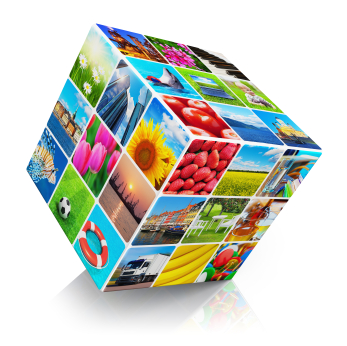 Using images for SEO is such a commonly overlooked technique by Internet marketing beginners. It's too bad because they are very powerful when it comes to attracting visitors to your website. Just like anything in marketing, there are some good rules of thumb that will get you the best results. Read on young padawans. If you're a Jedi, chime in.
Choose the right images.
Step one to ALL these tips is to make sure you're using images that are relevant to your content. Don't use images just because they are cute or aesthetically pleasing. You want to use graphics that make sense—you'll read why in a minute. If it helps, try to find images that represent the title of the article you're writing.
Rename your files when you save them.
This can be a VERY effective technique and it's SO simple! Before you upload an image to your site's image library make sure you save it with a search engine optimized file name. Despite your effort to change the image title and the alt tags (which you'll read about next), web browsers AND search engines will still pick up what the uploaded file name is. This a big lost opportunity for most websites. Don't leave these SEO chips on the table.

Get your alt tags in check.
An alt tag is the bit of text that shows up when an image can't (e.g., there's an error, the page times out, or someone is using a weird device to browse). This feature is not only useful for visitors, but for search engines. It tells search engines like Google what the image is about. What you should be doing is using your targeted keywords in your alt tags. Be careful though. Make sure your images are relevant to your keywords so you're not using nonsensical descriptions just because you want to rank for those keywords. That's called keyword stuffing and too much of it will hurt your SEO.
Size your images for SEO.
File size affects page loading times. Long loading times negatively affect SEO. Big files cause long loading times. Get the picture? Pun intended. Don't think you're getting around this by uploading a large file and then having the backend of your sight resize the image either. When you input the height and width in the backend of your website, peoples' browsers will load the large image first and THEN resize it—thus, no help for your load times.
There a bunch of free tools out there to help you check that you haven't failed at this. Check out Picnik or Image Optimizer . To take care of this problem, use an image editor to resize the files before uploading them to your site.
Check that anchor text.
SEOmoz.com explains anchor text well,
"Anchor text is the visible characters and words that hyperlink display when linking to another document or location on the web. In the phrase "CNN is a good source of news, but I actually prefer the BBC's take on events," two unique pieces of anchor text exist for two different links – "CNN" is the anchor text pointing to http://www.cnn.com/, while "the BBC's take on events" points to http://news.bbc.co.uk."
Anchor text is important factor in image SEO. If you decide to link to images with text, your anchor text can play a role in how your image is ranked for keywords. Use descriptive anchor text that accurately describes the image.  Linking to an image using a generic term like "image" or "photo" or a file name that doesn't use keywords doesn't give search engines much information on what the image is about. Linking to an image with keywords is helpful to search engines as well as people visiting your site. It's kind of common sense when you think about.
SEO Friendly Images is a WordPress SEO plugin which will automatically update all images with proper ALT and TITLE attributes for SEO purposes. This can be a big time saver if you have a lot of content and haven't used SEO best practices in the past.
Moral of the Story
Like I already wrote in THE One Rule to Become a Super Marketer, we all just need to remember to self educate. Before you do anything in marketing, ask yourself, "Do I really know the best way to do this?" You are ALWAYS just a Google search away from learning how to do something better, faster and cheaper. Remember that. Question everything.
Stay connected. Subscribe here to receive my bite-size marketing tip each Monday. Start your week off right by learning something new.
Like what you read?
"Get FREE bite-sized marketing tips delivered now"
Join the 1,000+ who start their 7-day routine with one thought-provoking morsel to help them become marketing ninjas.