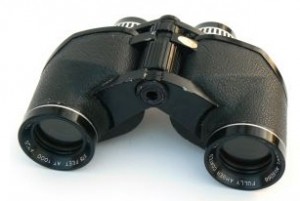 Commenting on other blogs is a pretty effective way to market your website to gain traffic and exposure. As you'd imagine, this technique is most effective when you're able to land that coveted first comment spot, but being at the right place at the right time is tricky. You've got things to do and the most popular blogs seem to have people sitting there with their finger on the comment trigger.
You could go to less popular blogs to snipe those first spots, but finding them is so time consuming. And honestly, the time required to find these untapped gems can easily outweigh the benefits you'll get from placing the comments.
So, is there a solution out there to make this marketing process more efficient? You betcha.
Use Bottlenose to find commenting opportunities
In a recent article, I explained how I use a web app called Bottlenose to Tweet great content throughout the day, but Bottlenose has since become my go-to source for quickly finding new blog articles in my area of interest that lack comments.
Here's how I do it.
Go to bottlenose.com and search for your area of interest with the word 'blog' after it.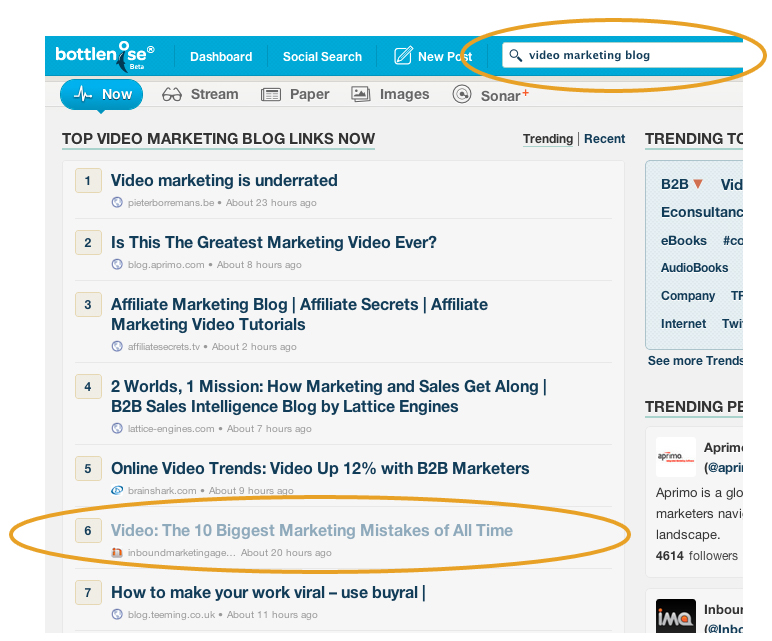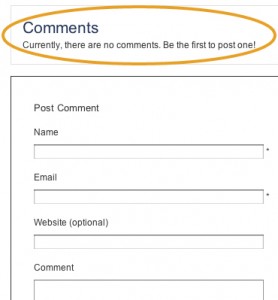 You can now skim the available articles for something that suits your targeted topic. Many of these will be freshly posted which is perfect for grabbing that first comment spot.
Enjoy.
An important note
The backlinks to your website in the comments sections will almost always be "nofollow," meaning that they won't be recognized by search engines and you won't receive any SEO benefit from them.
That being said, it's super important that you spend time to contribute a comment that adds actual value to the website. Think about how the comment is a direct reflection of you and your expertise. A simple, "nice post" doesn't help anyone. The better the comment, the better the chance that someone clicks through to your site.
Like what you read?
"Get FREE bite-sized marketing tips delivered now"
Join the 1,000+ who start their 7-day routine with one thought-provoking morsel to help them become marketing ninjas.